Feeder Pillars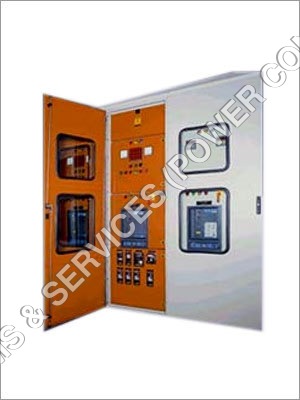 Feeder Pillars
Being a reputed organization focused on attaining the highest levels of clients' satisfaction, our enterprise is actively engaged in offering the finest quality Feeder Pillars. These products are manufactured using the best quality CRCA sheet and modern technology. The offered Feeder Pillars are available in various specifications as per the requirements of the clients. Our offered pillars are tested on different stages in order to make sure that these are free from any flaws. Moreover, these are delivered to the clients at competitive prices.
Feeder Pillars
Pillars are the electrical control panels that are installed in the uncovered open areas. In these panels, the cable entry is from bottom only. We provide special features in these panels like.

Inclined Top for protection from rain water
Water Proof
Solid Angle Iron frame welded to the bottom of the panel for grouting in earth to prevent it from damage in windstorms and havoc.Lockable Doors
These panels are manufactured from CRCA Sheet duly powder coated or hot-dip galvanized for proper protection of the steel from corrosion.
Outdoor type distribution panel is shown in the photograph here. Some other panels like Energy meter boxes, Street light and Junction boxes are included in this category.